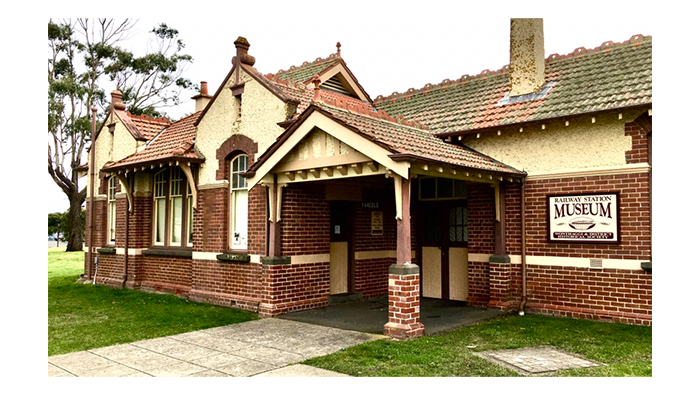 The Railway Station Museum made in Queen Anne style of Hoffman brick and rough casting, was completed in 1912. The building ceased to operate as a train station in 1978.  The railway precinct consisted of the main building passenger platform, toilets, waiting rooms and work sheds. The Goods Shed (now the home of Bass Coast Artists Society), the Haulage Crane, the Station Master's residence (now Mitchell House / Wonthaggi Neighbourhood Centre) and some railway residences along Murray Street are all in the precinct.
Museum Opening Time
Saturday 10am – 2pm  (winter 11am -1pm)
The Museum is Open to the public.